Start Your Canadian Journey
Start Your Canadian Journey
During the consultation, we will discuss your eligibility for studies, work or immigration to Canada, determine the best strategy according to your profile and objectives, let you know what is required to increase your chances of success, and also inform you of any risks involved in your application. Once we refine your strategy, we will also explain how the application process works, what is the expected in terms of processing time and what are the costs involved as well as answer all the questions you may have at the time, all within the selected consultation timeframe.
The consultation can last up to 20-minutes for visa consultation, 40-minutes for immigration consultation or a 60-minutes for business consultation.
For clients that are not yet in Canada, we offer the option to pay via credit card, Paypal, Transfermate or Wire Transfer. For clients that are already in Canada, we also offer the payment option via interac e-transfer, cash, cheque and bank deposit. If none of these methods work, just let us know and we can offer additional payment options according to your country.
The immigration consultation is an initial meeting to discuss your eligibility for permanent or temporary residency to Canada. Once your strategy is determined, you have the option to sign a retainer agreement with us so that we can assist you with the preparation and submission of your application. Once you sign a contract with us, you will have unlimited access to your Consultant or designated specialist to discuss your application documents, review your application strategy, receive feedback and ask any question you may have concerning the specific stream (education, visa or immigration) that you have hired us for, with no additional cost. You will be able to book meetings, send emails, exchange instant messages and have scheduled phone calls with your Consultant or designated specialist to discuss all the matters related to your current process, until completion of the process or up to the valid of you contract.
Our most popular package is the 40-minute immigration consultation. During the consultation we will check your eligibility for 80+ available immigration programs.
FOR THE LATEST IMMIGRATION NEWS, FOLLOW US ON OUR SOCIAL MEDIA CHANNELS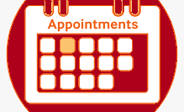 START YOUR IMMIGRATION TO CANADA NOW!
Watch the video below to see if immigration consultation is for you
FREQUENTLY ASKED QUESTIONS
What can I ask during my immigration consultation?
How long does a consultation last?
How can I pay for my consultation?
Do I need to pay for a new consultation every time I need to speak to a consultant?
Which consultation package should I choose?
How can I cancel one appointment?
Do I have a discount if I book more than one consultation?
I just booked one of the consultation combos; however, I was only able to book my immigration consultation. How can I book the other consultations?
For the latest news and updates follow our social media channels
Address
566 Bessborough Drive. Milton Ontario L9T 8V9 Canada
+1-365-338-4413 +1-647-960-9820
info@nextwaveimmigration.com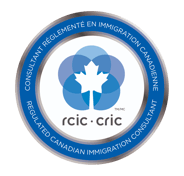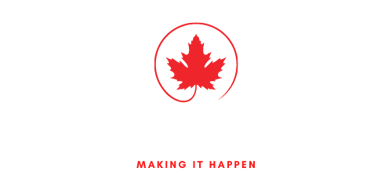 Your legal and authorized immigration firm by the Government of Canada. We pride ourselves on our listening skills, our genuine interest in our client's matters, and our ability to ask new and better questions. Contact us for a free consultation.