Questions & Answers – Get answers to your Canadian visa, immigration or citizenship questions by Zoom audio, or WhatsApp, voice/text app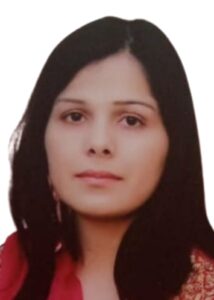 Licensed Immigration Consultant/Company Director
At NextWave Immigration, we offer Canada immigration eligibility assessments and consultations with a Regulated Canadian Immigration Consultant (RCIC), licensed and registered with The College of Immigration and Citizenship Consultants. We are a completely internet-based and virtual service immigration firm, assisting clients worldwide.
Should you decide to retain us for any visa, immigration, or citizenship services, this consultation fee will be credited your account and applied toward your payment for services when you sign a retainer agreement within 7 days of consultation. Application fees vary by program. To schedule a consultation, please use the form below. Learn More

Disclaimer: We reserve the right to limit the topics discussed during the initial consultation if the questions are deemed to require an excessive amount of research.  A retainer agreement for further services may be required to address complex matters.
Answers to your Canadian Visa, Immigration or Citizenship Questions via Zoom audio, WhatsApp, or phone.
When you request Answers to your Canadian visa, immigration or citizenship questions via voice app or phone, you will first be required to submit the payment form. After the payment is accepted, we will email you our calendar link so you can schedule a convenient time for your consultation, also requesting your questions with supporting documentation. This information is required to assist us in preparing for the consultation. The more information you are able to provide, the better we can serve you with accurate and detailed information.
Once we have received your questions, we will review them. If we feel that more information is needed to provide you with accurate answers, we will contact you requesting more details or clarification before scheduling your consultation. We are bound by the Code of Professional Ethics to preserve the complete confidentiality of your information. Thus, your information will not be shared with any third parties. However, this information is needed for purposes of providing the desired immigration consultation. Therefore, please make sure the information you enter is thorough and accurate. We look forward to assisting you in achieving your Canadian immigration goals. Canada is looking to meet its immigration targets; now is the best time to begin your journey.